What is Polarity Therapy?
Polarity Therapy is a holistic method of treatment that centers around the concept of life energy and it's natural flow from negative to positive poles in the human body. The term polarity is derived from one of the fundamental laws of nature: the attraction of opposites and their coming together at a central neutral point. It is highly influenced by the Indian system of Ayurveda (Ayu=life, Veda=study). Dr. Randolph Stone, the developer of Polarity Therapy, believed that there was only one true disease, the blockage or disturbance of free-flowing life energy. He believed that energy imbalances or blockages created illnesses and pain in the human body, and to return a person to good health you must first balance their energy, creating an uninterrupted abundant flow.
What does a Polarity session look like?
A Polarity session usually lasts between 30 minutes to an hour, depending on the clients needs. The client may undress to their level of comfort or remain fully clothed (if choosing to remain fully clothed, it is asked that the client wear loose comfortable clothing). No oil or lotion is used. After a an intake, the therapist will begin working with the client to discover where physical release is needed in the client's body. The therapist will also remain in tune with the underlying energy patterns and flows in order to encourage their movement. During the session, it is important for the client to remain aware of what they feel in their body as the work is being done. Polarity therapy involves many gentle techniques, for example: rocking movements (used to encourage the movement of energy and help release tension), reflexology techniques, cranial holds and even hands-off energy work. Both light and deep contacts are often used in polarity therapy, but forceful manipulations are never performed. The experience of a polarity session can differ from person to person; some clients simply feel deeply relaxed, experience a release of pain or changes in breathing, while others may experience powerful emotional releases such as crying or laughter.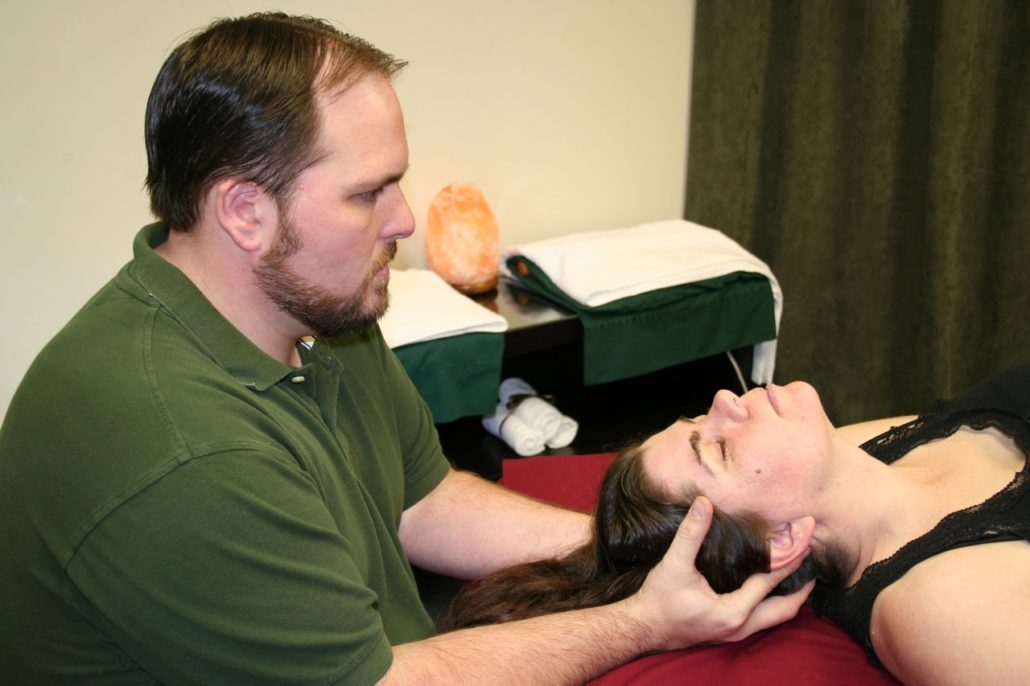 What are some benefits of Polarity Therapy?
Restoring and maintaining proper energy flows
Improving sleep
Reduce stress
Promote healing through self-awareness
Stimulates internal organs and circulation
Always consult your doctor and your therapist to see if massage or specific massage types are right for you.