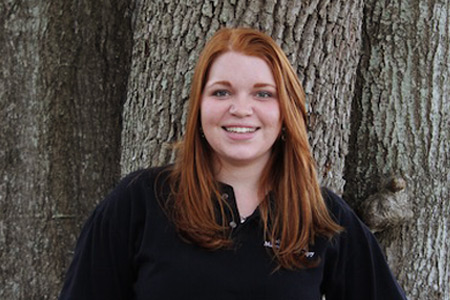 Services Offered:
Swedish
Heated Bamboo
Deep Tissue / Connective Tissue
Medical Massage / Injury Treatment
Manual Lymphatic Drainage
Neuromuscular
Pregnancy Massage
Florida Massage License # MA68067
Ashley was born and raised in Gainesville, Florida where she later attended UF for journalism. While enrolled at UF, Ashley took a part time job as a receptionist at a local massage office that dealt with medical injuries. While working there, she found herself captivated by what the therapists were doing and could do. After a little over six months of employment there, she decided that what she really wanted out of life was to help people and learn as much as she could about the human body. At that point, she did not hesitate to do what had to be done and enrolled at the Florida School of Massage. Anatomy and physiology instantly became one of her favorite, and strongest, subjects; which later allowed her to gain immediate employment after graduation as a therapist at the medical massage office where she was currently working. With no down time, Ashley has been working with people that suffer from chronic and acute pain. She has had great success in helping people with their injuries and discomfort, but really seems to have a great understanding and touch when it comes to neck issues. Her love of journalism, however, has not gone completely, and she still finds herself reading and writing in her free time.